To provide communication regarding heritage/genealogical information pertaining to Cornwall, United Kingdom, to members in the Pacific Northwest region, promote the preservation of public and private Cornish heritage/genealogical material and to cooperate with other organizations in the furtherance of mutual objectives.

Who are we?
We are people with an interest in the history and culture of Cornwall, United Kingdom; in the contributions of Cornish immigrants; and in Cornish heritage and genealogy. We live mostly in the Northwestern United States and British Columbia.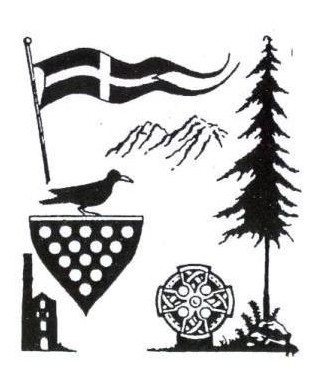 Click here to read an explanation of the elements of our logo.

Why a Cornish Society?

Meet others of Cornish descent

Materials

Use the Pacific Northwest
Cornish Society library

Meet with fellow Cornish people
from all over the Northwest and
right in your area

Make friends with others who
understand that "Cornish" does
not mean "game hen"

Learn Cornish culture

Gain access to Cornish genealogy

Taste a pasty

Learn Cornish songs

Link to other Cornish groups
and sources of information on
Cornwall

Hear about others' travels in
Cornwall or tell about your own